Chicano Park Vive! Summer 2021
The Chicano Park Steering Committee, Chicano Park Museum and Cultural Center, Turning Wheel Project, and The San Diego Foundation collaborated together in effort to honor the community of Barrio/ Logan Heights by bringing back events in Chicano Park throughout the summer of 2021. Over the course of five events, Chicano Park Vive! centered youth engagement through art workshops, lunch distributions, art and history exhibits, free WIFI, school supply distribution and the first ever Chicano Park Scholarship!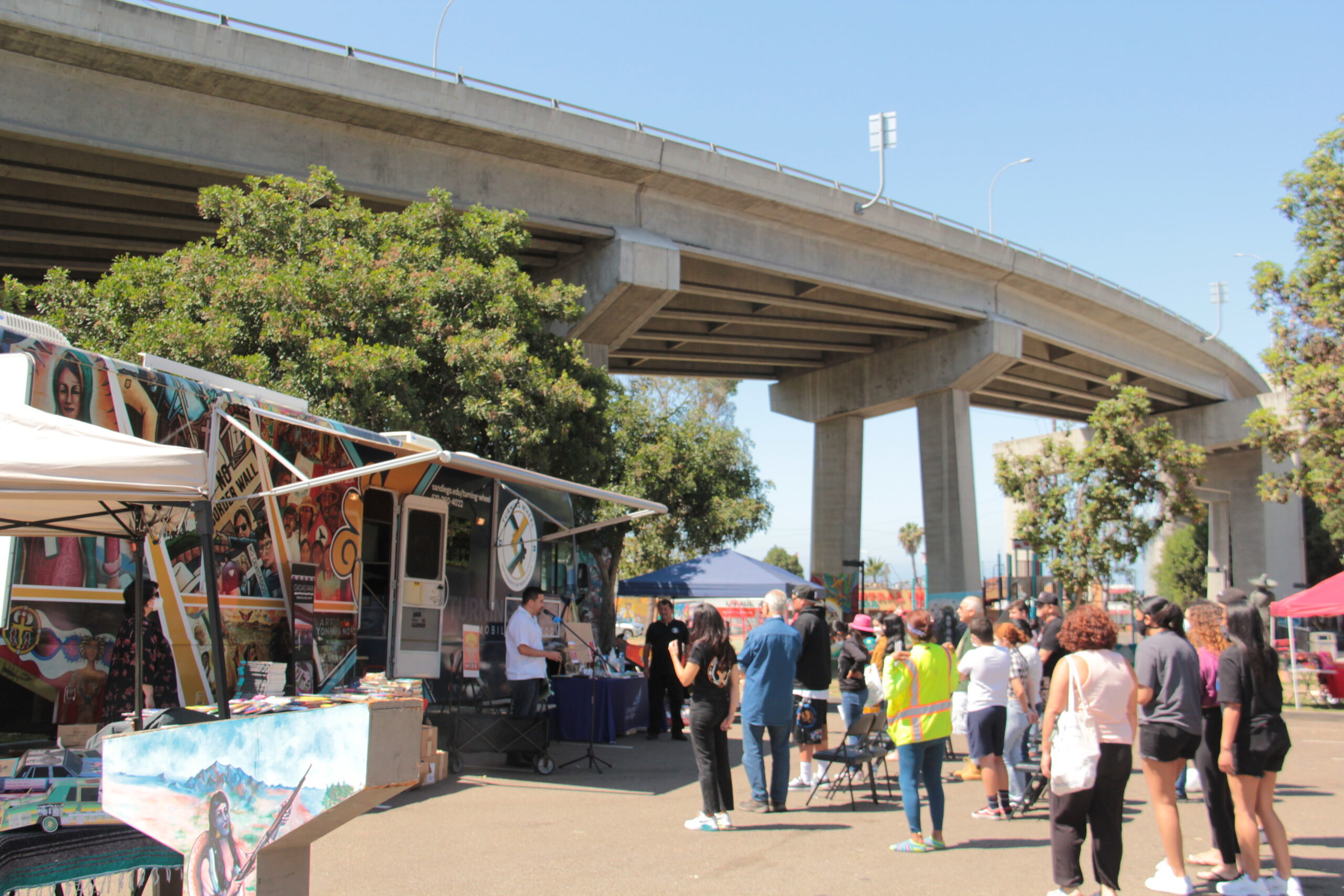 Chicano Park Scholarship
The first ever Chicano Park Scholarship was launched in collaboration with the Chicano Park Vive! events to

honor, protect, and uplift the youth of our community. Through this scholarship, we aimed to center and learn from youth voices. We received a total of thirty scholarship projects ranging from poetry, art, short stories, raps, mini lowrider models, and photos. To view the youth's scholarship projects, please view our Chicano Park Vive! Book below.
Lowriders 7.11.21
Recognizing the resilience and unity that our lowrider community has brought in San Diego and the borderlands, we celebrated these values in the sacred space of Chicano Park. Members from Car Clubs such as the Unique Ladies, Brown Image, Proud, City, Con Safos, and youth-led bike club Aztlan San Diego Bike Club came together to showcase lowriders.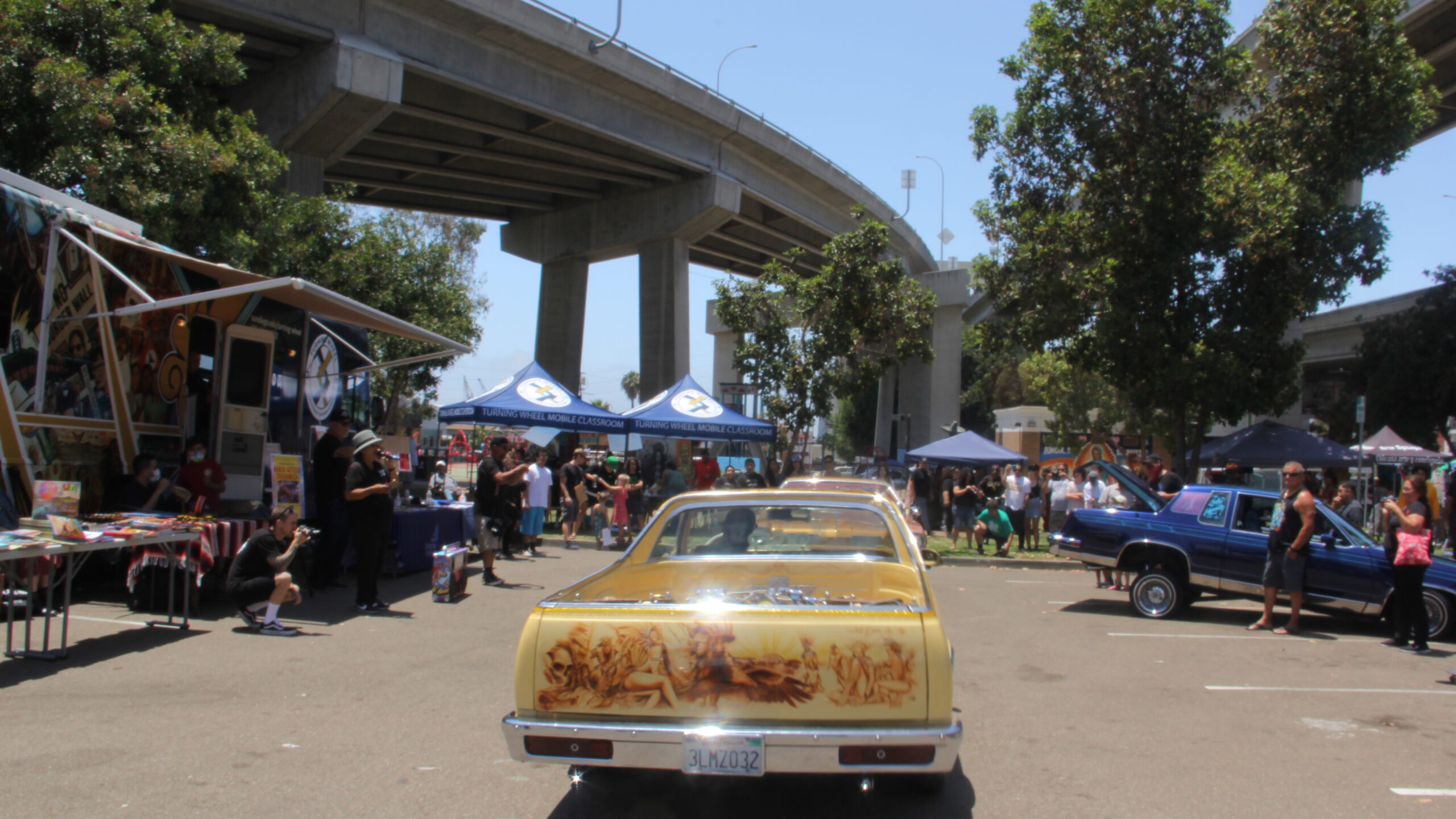 Danza Azteca-Chichimeca

7.18.21

Danza has served as a vital source of strength and unity for our community and continues to honor our Indigenous roots and culture through ceremony. On Sunday July 18th, we lifted up the traditional ceremony of Danza Azteca-Chichimeca and Danzantes at the Kiosko. There was a community participation circle, art and history exhibit, free fruit and agua frescas, and more!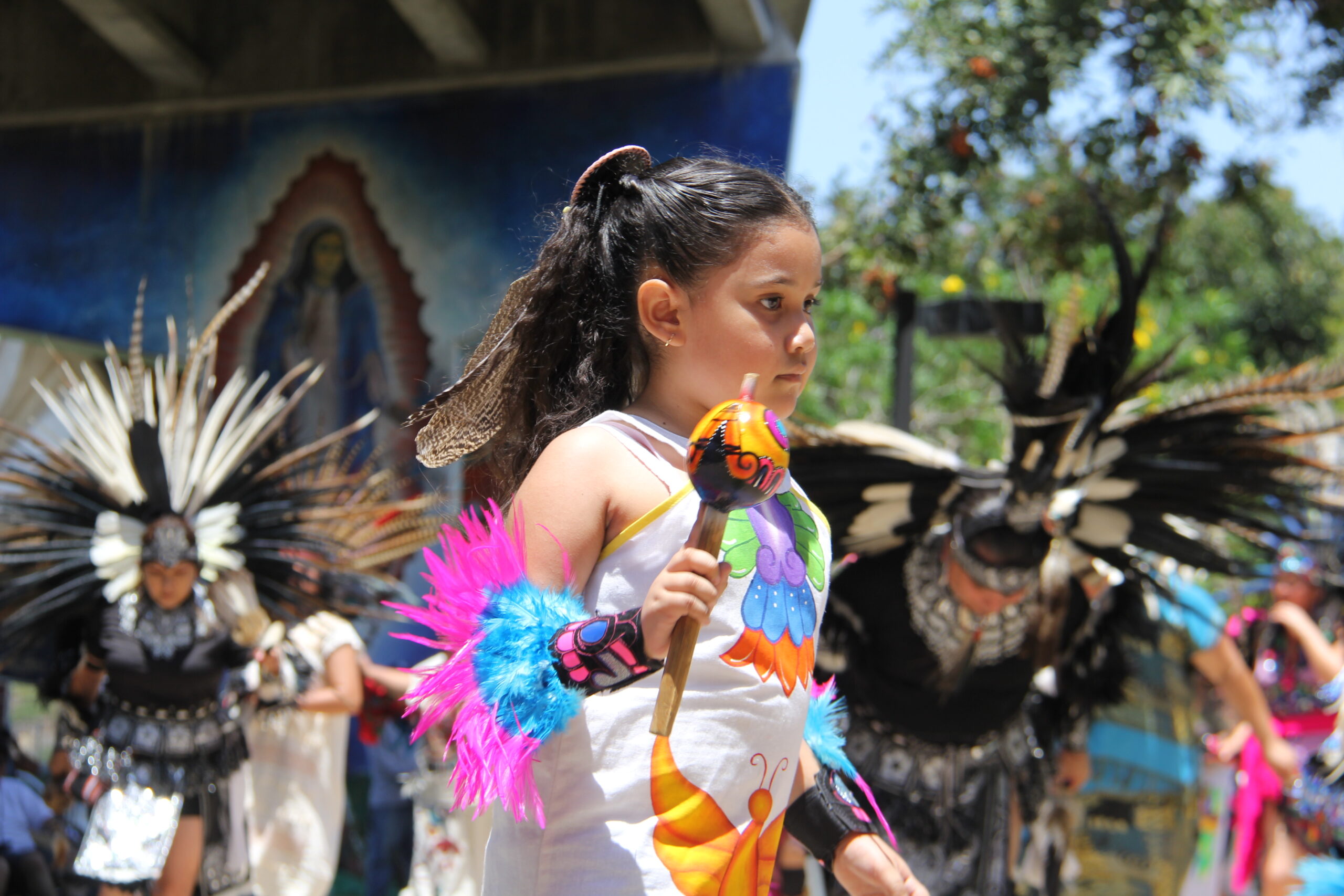 ¡ANASTASIO PRESENTE! 8.7.21
¡ANASTASIO HERNÁNDEZ-ROJAS PRESENTE!
In May of 2010, Father and Husband, Anastasio Hernández-Rojas, was beaten to death by Border Patrol agents. His legacy continues to live on and impact our community in positive ways. On August 7th we honored Anastasio and his family by healing through art and building a loving and resilient space for our youth and families. There was a chalk workshop facilitated by Victor Ochoa, art workshops by local artists, youth activities, free lunch distribution, and an art and history exhibit.
Música 8.21.21
To end our summer events at Chicano Park on a lively note, we welcomed local musicians and artists to perform live music- Red Warriors, Kumeyaay Bird Singers, Professor Pepe Villarino, Elena Izcalli Medina, Mariachi Victoria de San Diego, Angel, DJ Rambo, Carnalismo, and Los Tios. In addition to performances at the kiosko, we distributed 200 backpacks and school supplies to youth and families, had an art and history exhibitm and a free food distribution. One of the highlights from the day was announcing our Chicano Park Scholarship recipients and celebrating our youth! Viva Chicano Park!